Meetings of the Meher Baba Melbourne Group
Last Sunday in March - 25th. Starts at 1:30 pmat the address below in Fitzroy.
55 Brunswick Street Fitzroy

The meetings in Melbourne are normally shared between the 2 locations -  Fitzroy and Essendon West.
Once a month, there is an informal gathering at different cafes during the day time.
The last such gathering was at Deganis Cafe  at 536 Riversdale Road Camberwell.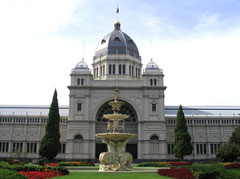 For details contact ;
                                  Jasmine Ilas       
0438 300 193    jazzy_jai@hotmail.com

                                 Veerendra Rangisetty

0433 248 542  Veerendra7gmail.com
                           Mathew Plant
0405 562 905  mplant2309@gmail.com
26 Afton Street  Essendon West ( Aberfeldie )
Unit 3, 152 Collins Street Thornbury