Meetings of the Meher Baba Melbourne Group
The meetings in Melbourne are normally shared between the 2 locations -  Fitzroy and Essendon West. The Fitzroy location will be re-open later in the year. After May, please contact Jasmine, Dave or Mathew for future dates and venue.

MAY   MEETING
The meeting on Sunday May 28th, will be at

26 Afton Street  Essendon West ( Aberfeldie ),Vic.
1.30 pm start
Contact :  Jasmine Ilas & Mathew Plant

Mobile No.  0438 300 193

see map below for directions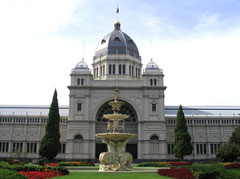 For details contact ;
                                  Jasmine Ilas       
0438 300 193    jazzy_jai@hotmail.com

                                 David Dickens
0433 671 818  dickens.dj@gmail.com
                           Mathew Plant
0405 562 905  mplant2309@gmail.com
26 Afton Street  Essendon West ( Aberfeldie )
55 Brunswick Street Fitzroy ( currently closed )