Meetings of the Meher Baba Melbourne Group
The meetings in Melbourne are normally shared between the 2 locations -  Fitzroy and Essendon West. The Fitzroy location will be re-opened later in the year.
After May, please contact Jasmine, Dave or Mathew for future dates and venue.

   MEETINGS
The meeting will be at the following address :


26 Afton Street  Essendon West ( Aberfeldie ),Vic.
1.30 pm start
Contact :  Jasmine Ilas & Mathew Plant

Mobile No.  0438 300 193

see map below for directions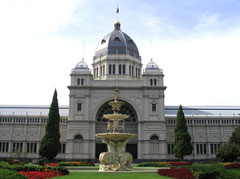 For details contact ;
                                  Jasmine Ilas       
0438 300 193    jazzy_jai@hotmail.com

                                 David Dickens
0433 671 818  dickens.dj@gmail.com
                           Mathew Plant
0405 562 905  mplant2309@gmail.com
26 Afton Street  Essendon West ( Aberfeldie )
55 Brunswick Street Fitzroy ( currently closed )