Meetings of the Meher Baba Melbourne Group
The meetings in Melbourne are normally shared between the 2 locations -  Fitzroy and Essendon West. The Fitzroy location will be re-opened later in the year.
After May, please contact Jasmine, Veerendra or Mathew for future dates and venue.

Once a month, there is an informal gathering at different cafes during the day time.
The last such gathering was at Deganis Cafe on Friday 17th November 2017 10.30am to 12.30pm at 536 Riversdale Road Camberwell.
   DECEMBER  2017  MEETING
The meeting will be at the following address :


26 Afton Street  Essendon West ( Aberfeldie ),Vic.
Sunday  17th December @ 1.30 pm start
Contact :  Jasmine Ilas & Mathew Plant

Mobile No.  0438 300 193

see map below for directions
IMPORTANT: Re lunch please RSVP to Jasmine ASAP (by text: 0438 300 193 or e-mail: jazzy_jai@hotmail.com) SO THAT JASMINE KNOWS HOW MANY PIZZAS TO ORDER (if you know already that you can come, why not RSVP straight-away …. but please don't RSVP by clicking "reply" to this e-mail.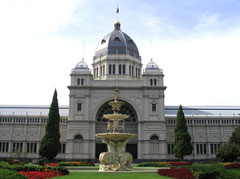 For details contact ;
                                  Jasmine Ilas       
0438 300 193    jazzy_jai@hotmail.com

                                 Veerendra Rangisetty

0433 248 542  Veerendra7gmail.com
                           Mathew Plant
0405 562 905  mplant2309@gmail.com
26 Afton Street  Essendon West ( Aberfeldie )
Unit 3, 152 Collins Street Thornbury
55 Brunswick Street Fitzroy ( currently closed )